Praise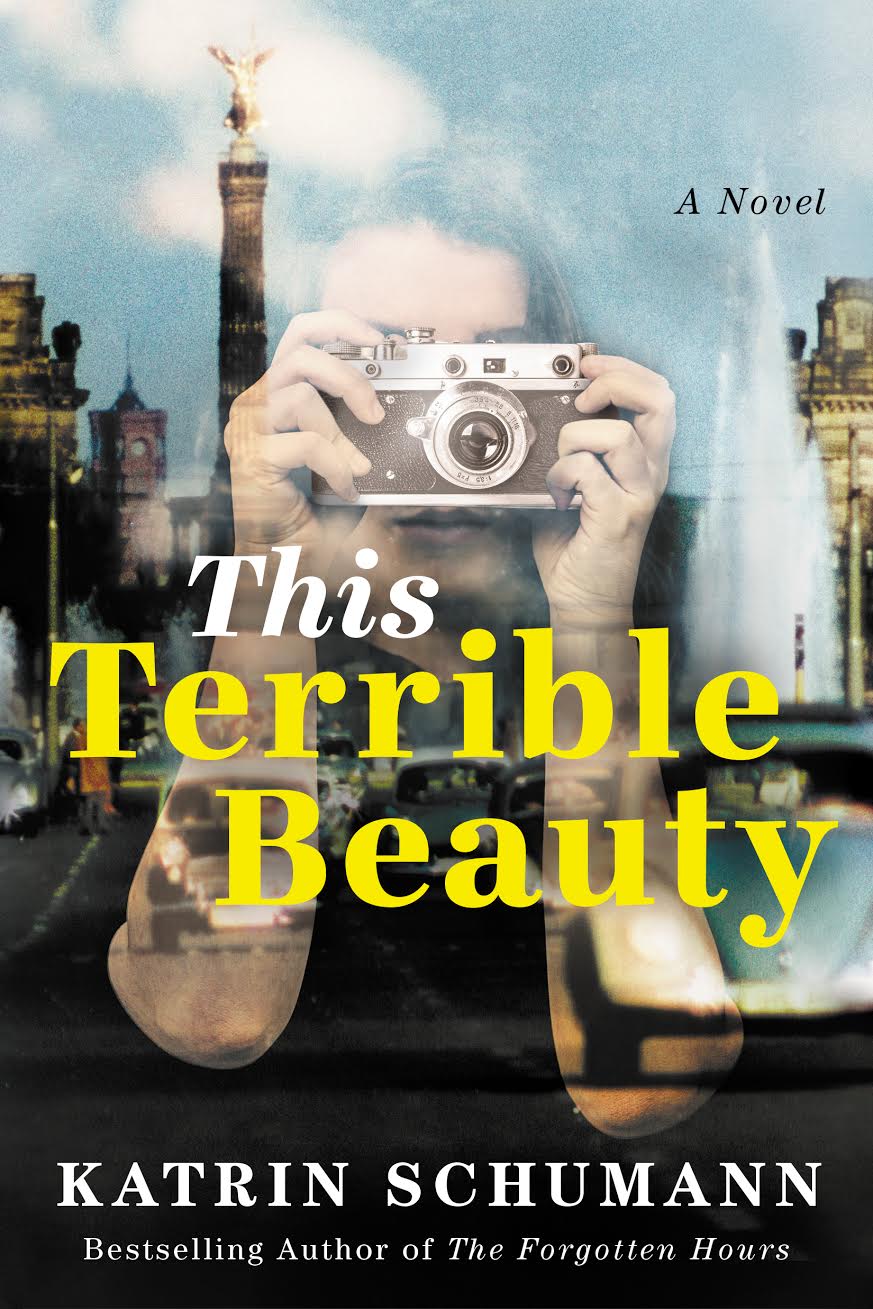 A beautiful, lyrically-written book. Technically, yes, it's a love triangle: an East German housewife coming of age at the end of WWII, her bureaucrat husband who is mesmerized into the secret police of USSR-controlled Berlin, and the firebrand soldier-turned-writer who comes between them...but it's so much more.

It's about how personal decisions become desperate and rash when your emotions are the only things you can control in a Soviet state. It's about how guilt resonates--as a nation, with the German people struggling to come to atone for their terrible war-time legacy; and as human beings, when one act of cruelty between husband and wife ripples profoundly through the next decade. It's about forgiveness, as three people who have all made mistakes struggle to do what is right in the end for the innocent. This book will stay with me a long time.
Kate Quinn, New York Times and USA Today bestselling author

This Terrible Beauty by Katrin Schumann is a compelling and richly layered story of love, motherhood, art, and ultimately self-preservation. An intimate portrait of one woman's journey in Germany during WWII, East Germany after the war, and eventually Chicago in the 1960s – this is a vivid, rapidly-paced historical novel. Unputdownable!
Jillian Cantor, USA Today bestselling author of The Lost Letter and In Another Time
A love story as devastating as it is uplifting, this moving novel centers on a young woman desperate to regain a sense of agency after WWII, shining a spotlight on a shadowy era in German history defined by radical social change. Deeply relevant to our current times, This Terrible Beauty explores the lengths to which we will go to find love, and the sacrifices we make for family and community. I fell in love with these characters, and came away heartened and hopeful.
Christopher Castellani, author of Leading Men
Schumann's luminous and unflinching lens in This Terrible Beauty sweeps the reader into the crushing birth of the GDR and a heart pounding love story that lays bare the trauma war leaves in its wake. Her vivid focus reveals characters who crumble with heart break and rise with strength, and above all draws her readers in and never lets them go.
Rachel Barenbaum, bestselling author of A Bend in the Stars
Few American writers have so indelibly captured East Germany's post-war transition from Nazi to Soviet rule, yet Katrin Schumann's beautiful, northern, sea-swept Rügen is not just a historical backdrop. It is a vivid community of characters whose love, pride, and loyalties lead to a painful, irrevocable decision about a child's life. The central choice in This Terrible Beauty makes it hard to put down. Schumann's graceful evocations of people and place make it hard to forget.
Maria Hummel, author of Motherland and the Reese Witherspoon book club pick Still Lives.
A complex, moving story of love and loss, beautifully written. This Terrible Beauty explores the critical nature of art as a lens through which we can understand history, and asks us to be mindful of the ways we choose to look at the world. This is one historical fiction fans can't miss.
Olivia Hawker, Washington Post bestselling author of The Ragged Edge of Night
This Terrible Beauty kept me turning the pages long into the night. Katrin Schumann evokes an often forgotten time and place to weave a story that is equally captivating and fascinating.
Eion Dempsey, bestselling author of White Rose Black Forest
Set in post-war Germany, this gorgeously written, sweeping, cinematic story is also a riveting and romantic page turner. Get ready to put everything on hold and let yourself get lost in this sensual tale.
Erica Ferencik, bestselling author of The River at Night, a #1 Oprah.com pick, and Into the Jungle
"[This Terrible Beauty] presents the moving record of a woman who tries desperately to reconcile the courage of her convictions with her need for love and family, bridging the divide between the Romantic novelistic tradition and modern, often political, East German literature. [It] is a wise and stirring contribution to the literary canon written about the German Democratic Republic that deserves to find as many enthusiastic readers as the bestselling books about World War II."
The Historical Novel Society
THE FORGOTTEN HOURS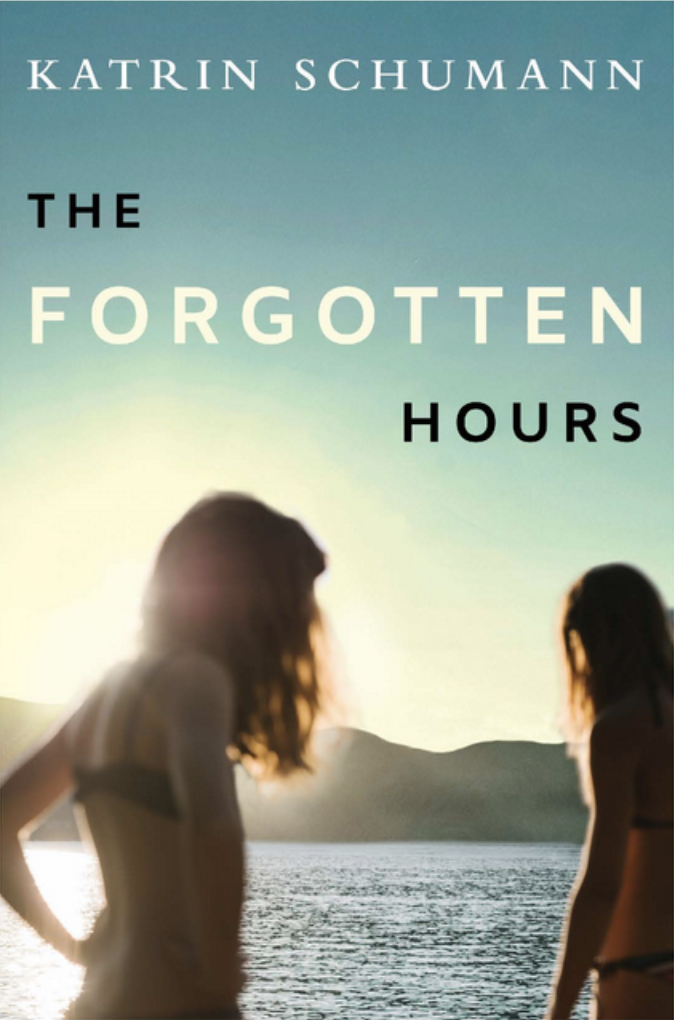 "A deeply moving story about friendship and love, yearning and passion, memory and loss. The Forgotten Hours is a brilliant debut from a writer of uncommon grace."
Bill Landay, New York Times bestselling author of Saving Jacob

"As fictional characters go, Katie Gregory seems not so much imagined as compelled into being by the unique forces of the times—the perfect envoy to accompany you into the red hot cauldron of accused and accuser. That Katie is neither of these, but bound by love to both, makes her conflict the more gut-wrenching, and the possibilities the more terrifying. Add to this Schumann's gift for knowing—and conjuring—her character's heart, and you have a story that makes you feel it's your heart at risk, your life on the line. You may lose track of these hours, but you won't forget them."
Tim Johnston, New York Times bestselling author of Descent

"THE FORGOTTEN HOURS poses a super-timely question: in a #MeToosituation, who would you side with, your accused family member or your best friend, the accuser? A relevant, compelling, and compassionate look at the torture of conflicted loyalties and the slipperiness of truth."
Jenna Blum, New York Times bestselling author of Those Who Save Us and The Lost Family

With an elegance of style surprising in a first novel, Schumann shows how, in seeking truth about the past, the most treacherous secrets are those we keep from ourselves.
Carol Anshaw, New York Times bestselling author of Carry the One

"The Forgotten Hours is a wise reminder that 'coming of age' stories aren't only for the very young. Katie Gregory's need to confront her own youthful beliefs and desires is something familiar —and compelling— to us all. There is so much insight in these pages, so much compassion, all woven into a mystery I couldn't put down."
Robin Black, author of Life Drawing and If I Loved You, I Would Tell You This

"The Forgotten Hours asks important questions about memory, adolescent understanding, the age of consent, and what men have gotten away with since time immemorial. Katrin Schumann has crafted a powerful tale for the #MeToo era which should resonate far beyond this cultural moment."
Miranda Beverly-Whittemore, New York Times bestselling author of Bittersweet and June

"The Forgotten Hours is a stunning novel about trauma and shame, loyalty and truth. Ten years after an alleged crime destroyed her family, Katie Gregory returns to an abandoned cabin she prefers to forget. As memories of her last evening there bring conflicting emotions, she struggles to rediscover her ability to trust and her faith in love. Was her father guilty of the assault for which he was convicted? What part did she play in events of that night, and can she move beyond her own guilt? Trying to unravel the answers before the heart-pounding finish will keep readers up way past bedtime. A must-read for book clubs."
Barbara Claypole White, bestselling author of The Perfect Son and The Promise Between Us

"For me, the best indicator of a good book is when you're thinking about the characters even when you aren't reading, and wondering what's going to happen to them. This was definitely the case with The Forgotten Hours. I thoroughly enjoyed this well-written, compelling story."
Marybeth Mayhew Whalen, bestselling author of When We Were Worthy and cofounder of She Reads




THE SECRET POWER OF MIDDLE CHILDREN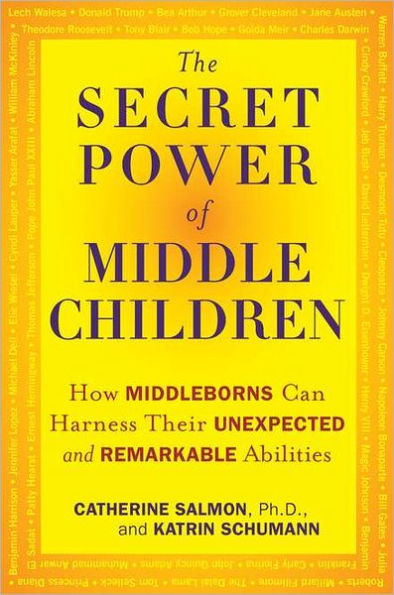 "Powerful advice … anchored in hard science and illuminated by vivid case examples."
David M. Buss, author of Evolutionary Psychology

"Entertaining and provocative."
Frank J. Sulloway, author of Born to Rebel




MOTHERS NEED TIME OUTS, TOO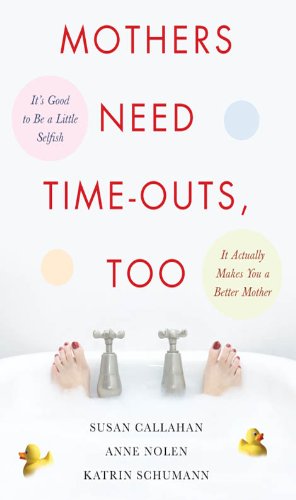 "Mothers Need Time-Outs, Too is breaking new ground for mothers everywhere. It stands the motherhood-as-sacrifice model on its head. The result is healthier moms and healthier families. Bravo!"
Christiane Northrup, bestselling author of Mother-Daughter Wisdom, The Wisdom of Menopause, and Women's Bodies, Women's Wisdom
"What a powerful book! Each and every day in my practice, I see mothers worn out from neglecting themselves. This book offers them thoughtful and exciting new ideas on how to thrive during this stage of life, not just survive."
Dr. Richard Dupee, contributing doctor to "Today"
"For today's mothers, who are often swimming in--and sometimes drowning in--a vast sea of demands and responsibilities, this book is a life raft."
Abby Seixas, author of Finding the Deep River Within: A Woman's Guide to Recovering Balance and Meaning in Everyday Life
"The authors give us both a fresh look at society's unrealistic expectations for mothers and new tools to fix the problems those expectations can cause."
Kate Kellogg, Ph.D., Assistant Professor of Management, MIT