Let's Stay in Touch!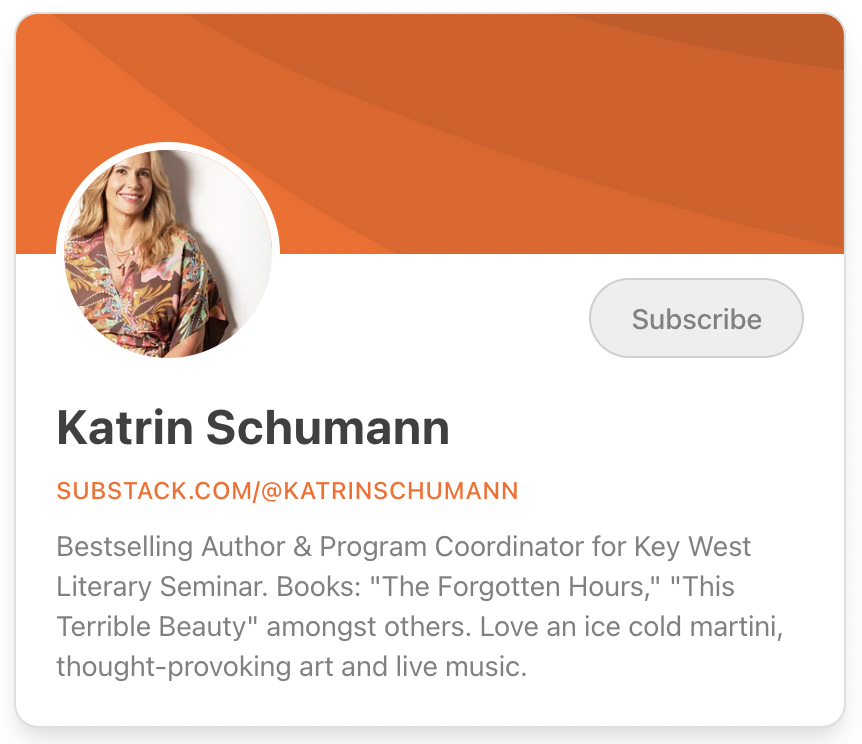 I write a brief monthly newsletter, "Inspiring You to Do Your Thing," with the aim of connecting us through ideas about creativity and culture. I share writing and publishing news, as well as recommendations for books, movies and music that have rocked my world.

Find out more here or click for a sample post, Miracles do happen, in
which I share a secret about my new novel!


Contact me
I love to hear from readers, and will do my best to respond to every email. You can reach me through my publicist or agent (see below) or by emailing me at katrinsschumann@gmail.com

Publicist
Brittany Russell
Publicist, Amazon Publishing
brtjac@amazon.com
(646) 722 1606
Megan Beatie
MB Communications
megan@meganbeatie.com
(818) 678-6288
Agent
Erin Harris
Folio Literary Management
eharris@foliolit.com
212-400-1494


Please use this form to contact me: