This Terrible Beauty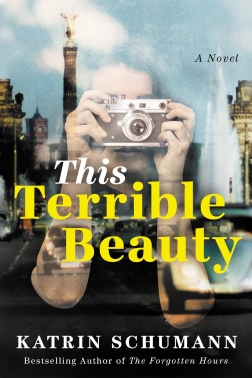 "[A] compelling and richly layered story of love, motherhood, art, and ultimately self-preservation. An intimate portrait of one woman's journey... this is a vivid, rapidly-paced historical novel. Unputdownable!" ~ Jillian Cantor, USA Today bestselling author of The Lost Letter and In Another Time

"Lyrically written, fantastic worldbuilding... It's about forgiveness, as three people who have all made mistakes struggle to do what is right in the end for the innocent. This book will stay with me a long time." ~ Kate Quinn, New York Times bestselling author of The Alice Network

On the windswept shores of an East German island, Bettina Heilstrom struggles to build a life from the ashes. World War II has ended, and her country is torn apart. Longing for a family, she marries Werner, an older bureaucrat who adores her. But after joining the fledgling secret police, he is drawn deep into its dark mission and becomes a dangerous man.

When Bettina falls in love with an idealistic young renegade, Werner discovers her infidelity and forces her to make a terrible choice: spend her life in prison or leave her home forever. Either way, she loses both her lover and child.

Ten years later, Bettina has reinvented herself as a celebrated photographer in Chicago, but she's never stopped yearning for the baby she left behind. Surprised by an unexpected visitor from her past, she resolves to return to her ravaged homeland to reclaim her daughter and uncover her lover's fate, whatever the cost.
978-1542000062 | March 1, 2019