Launching a Book During an Epidemic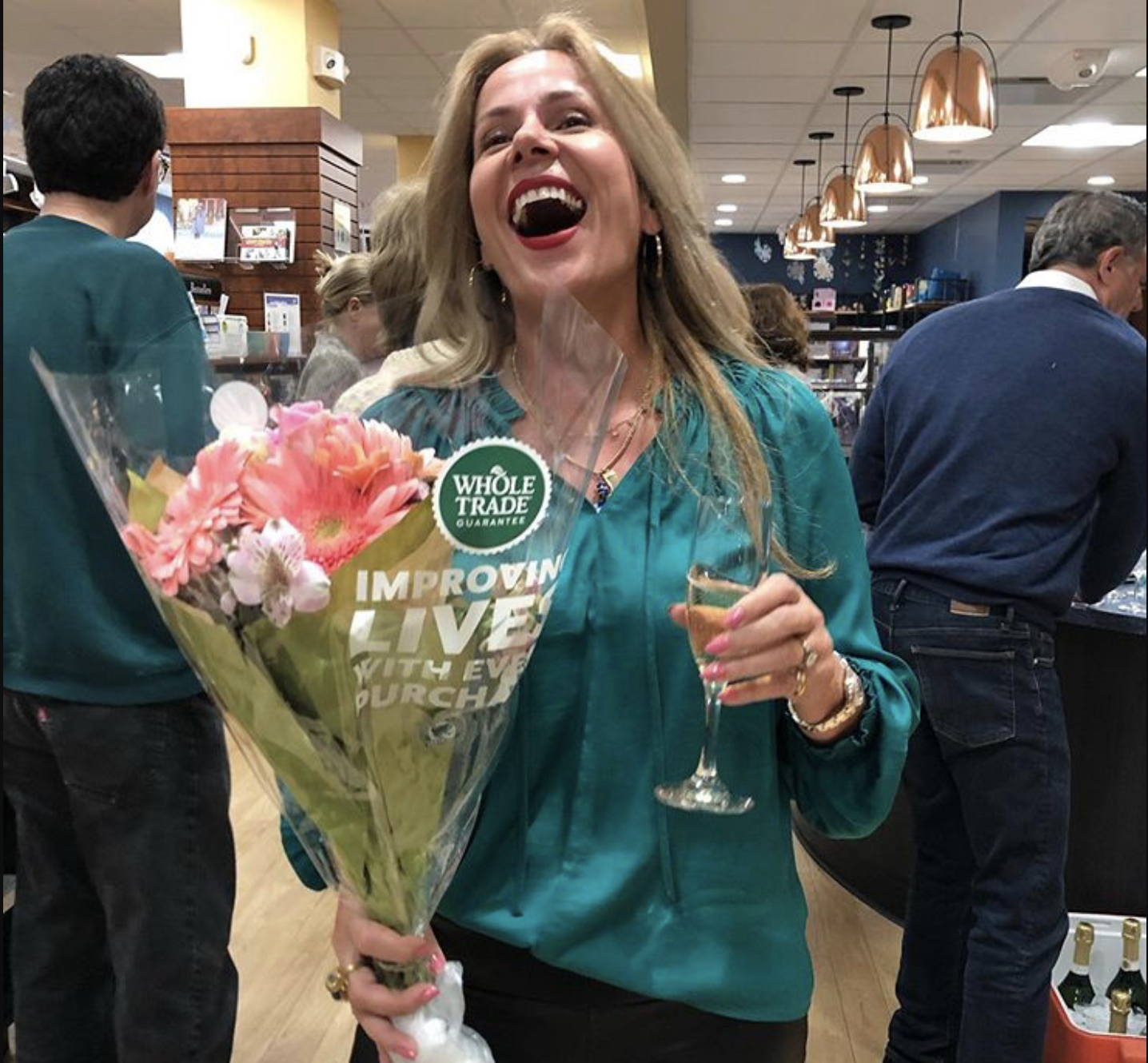 For those of you reading this who haven't yet published your first book, I'm sure you've dreamed about your book launch. You'll have thought about whether to go big or small, have it at a bookstore, in an event space, bar or library, and who you hope might turn up (maybe even local media!).
There are a lot of misconceptions out there about launches - both the launch event itself and the "book tour" that happens afterwards. They're a bit like the three martini lunch which used to be common practice and underwritten by your employer, but not so much anymore. Nowadays, lot of what happens during the all-important early months of your book's life is up to you, the author.
Of course, book launches are really about creating buzz, energy and momentum, not just about throwing yourself a party. Without word of mouth and constant exposure a book can easily get lost.
I've published four books with traditional publishers (two nonfiction and two novels), and each launch experience was quite different. Last year, my first novel, The Forgotten Hours, came out and I wrote about the experience here and here. Writing that book had been a struggle for me, and I was amazed and proud that I'd actually managed to pull it off. Because of that, I wanted to do everything I possibly could to promote that book. I hired outside PR and threw a big, catered launch party. Over three months, I took eight flights to and from Key West (where I now live most of the time) to various events all over the country. I never once said no to an interview or to events at bookstores or libraries. Once, I gave a talk at a senior center with 60 attendees - I sold three books but had a blast fielding questions and making people smile.
Things have been a little different this year.
This Terrible Beauty launched on March 1st, just days before Covid-19 starting shutting down the world. The photo that accompanies this post shows me at the launch party at Belmont Books. It was a much smaller event than the one I'd had the previous year, and it was just as much fun. You can see from the picture that I was ecstatic - my friend Erica Ferencik, author of the thriller Into the Jungle, had just given me those flowers and I was feeling the love. Twenty years ago when I first moved to Boston we'd been in a writer's group together and it made me so happy that we had both achieved our dreams. We all drank champagne and ate cake with my book's cover on it, and there was standing room only. It was perfect.
Everything went downhill from there.
My talk at the Boston Athenaeum a few days later on female agency with Marjan Kamali, author of The Stationary Shop, was cancelled. There were three people at my library event in Sudbury (the previous year there had been about 25). I headed back to Key West where I have now been holed up for three months, busy braiding my leg hair. No flights. No in-person events. No hugs or book signings or sharing a cocktail with other authors or with readers.
Bookstores and organizations have gotten quite creative in the face of Covid. Authors Jenna Blum and Caroline Leavitt started A Mighty Blaze to help writers with new books coming out, and it took off like a house on fire (ha ha). In the past few months I've attended loads of virtual launches that have been informative and insightful (but, to be honest, missing that special celebratory flair). Facebook, Istagram and Zoom have come to the rescue, grabbing everyone's attention with videos and classes and book clubs galore.
It's been busy... if you look at my list of hits (interviews etc) it's been almost as active as last year. And yet something important is missing: positive momentum. Without a launch in which you get to meet actual readers, sign books, give talks and answer questions in the flesh, there is very little sense of movement and energy. And without that positive energy, it's hard to actually believe your book is connecting with readers (even if numbers are good)... and without that sense of connection, it's damn hard to work on the next book.
Last year I wrote about what makes bookstore readings and other events - in person - worth all the effort (see here). This year I've missed all of that. So what's the lesson here - what is your takeaway, if you're a writer who has yet to launch?
You don't need to have a glamorous (or expensive) launch party to feel loved by friends and peers.
'Launch" means different things to different writers. Make a list of your launch goals, in as great detail as you can. What are you looking to achieve, specifically? (Don't say "sales" - too vague.) Once you're clear about what you want/expect, it'll be easier to work toward making those things happen.
If you're adept at digital marketing, you can find your readers without doing a single in-person launch event.
If you have a bit of money to invest in marketing, it's worth it. But please, remember that PR doesn't automatically increase sales, so think about engaging with it for other reasons.
If you really like to connect with readers in-person, pick a few of your favorite bookstores or libraries in a few of your favorite places so you feel the thrill of that human connection, but understand the benefits are ephemeral (ie. more about feelings and impressions than actual ROI).
You have almost zero control over how many industry lists you end up on, what awards you might win, or whether you get mentioned in some great publication; the ONLY thing you have control over is your own writing (so keep writing).
Last year when I was flitting about, connecting with people in real life, I didn't sell all that many books at the events themselves, but I had tons of material to post on social media. I talked about the novel in front of many different audiences, and my message and focus changed each time. It was a thrill to feel that energy and connection.
This year, it's been really, really quiet. People are reading and reviewing This Terrible Beauty (for which I'm immensely grateful), but I only had the chance revel in that magical, on-the-spot, real-life literary curiosity and energy a couple of times. How I miss the commotion, the book chatter, the sweaty hugs and cocktails, and most of all putting pen to paper, signing people's copies, looking them in the eyes and saying, thank you for taking a chance on this story.