Insider Advice from Newly Published Authors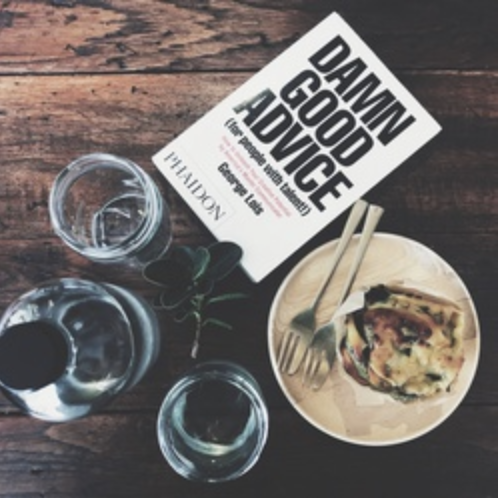 The first time you publish a book, it's a pretty surreal experience. First you wallow deliciously in the dreams and hopes that have built up inside you for years. Eventually, you learn to deal with the inflated expectations that breathless articles about the writing life have created in you. And then, when you make a sale, you have to wade through a lot of conflicting information: reconciling what your publisher promises with the sometimes demoralizing advice you get from other first-time authors (who often just don't seem quite as happy as you think they should be).
With an eye to demystifying the process, I asked four newly published authors to weigh in on the realities of writing and publishing books.
1) What surprised you the most about this experience--good or bad?
Emma Sloley is a former journalist and author of the novel Disaster's Children (Little A, Nov 6) set in a future in which a young woman must choose between her desire for freedom and the good of the world. Emma marveled at the "glacial pace of book publishing."
"Even traditional print magazine publishing only has lead times of three months," she explained, "so I was used to turning in copy and then seeing it in print a few weeks or months later." The reality in book publishing is that writers often have to wait years after selling a manuscript before they see it in print.
This is hugely mitigated by the supportive community that can spring up around debut authors. I've been part of a Facebook group of newbies who have supported me in every way—with advice, contacts, invitations, explanations, warnings and lots of cheerleading.
Marco Rafala, author of a novel about wartime secrets set in Sicily and Connecticut called How Fires End (Little A, Oct 15) said, "I expected I'd be going it alone as a debut author. Instead, I'm connected to all these wonderful writers, many of whom have become great friends, and we share tips and support each other as we go through this debut publishing experience together." Emma felt the same way: "The season of your debut book can be a rollercoaster of emotions, and the kindnesses of your fellow writers and editors can feel like such a balm."
2) How long did it take from writing the first words of your book to getting your publishing deal? Was that what you'd expected?
The answers to this question varied greatly--I figure there's comfort in knowing that there's no one way to be a productive and successful author.
My experience publishing fiction was not dissimilar to Keena Roberts' path to publication, which took about seven years. She's the author of Wild Life (Grand Central, Nov 12), a memoir that explores the contradictions of a life spent in Africa and Philadelphia. She wrote a few bad drafts, got some editorial input and rewrote the book. "Then, once I got my agent, I basically re-wrote the thing again. Twice," she said. "I expected a lot of editorial changes but the amount of writing and re-writing involved was a shock... All of the changes were helpful and improved the book, but if you could go back in time and tell me, 'Hey, Keena, you're going to re-write your book FOUR TIMES before it's finished,' I would have had a heart attack."
Marco's book has a complex structure, using three first-person narrators, with a third-person prologue and epilogue, and he learned that he had to allow his writing process space and time to be organic. "I'm a pantser, not a plotter—the novel took time to show me how it needed to be told," he explained. "This took... patience, and more than a little stubbornness to stick with it even on the days five years in, when it looked like I'd never get it right."
As a deadline-oriented writer, Emma's book only took her about two years to write from first word to publishing deal. "To be honest, at the time it seemed like such a long wait between finishing the book, getting an agent, and then getting an offer," she said. "Now that I'm older and wiser, I realize the whole process was actually relatively speedy!" Yet even that summary sounds a lot more efficient than it really was--like many of us, Emma has a book in a drawer, and she added: "there's a much longer and more nuanced story than the one that's presented to the world as 'success.'"
Eliza Nellums, author of All that's Bright and Gone (Crooked Lane Books, Dec 10), a mystery about a young girl trying to save her family, made an important point that all writers should keep in mind: "I believe that the "off" time is just as important as the "on" [time]." We often don't count the hours that we're not actually writing as 'work,' and yet, everything counts toward the end product—your reading, dreams, conversations, other work and even your play.
3) What was the hardest lesson you learned while writing your debut? Why was it so hard?
The hardest lesson I learned when I published The Forgotten Hours (my first novel) was that finally publishing fiction would not magically make self-doubt disappear. I learned that to enjoy my "success" I had to avoid negative reviews, and instead focus exclusively on the readers who did enjoy the book. This was a choice I made that felt surprisingly empowering.
In terms of his writing process, Marco learned how to overcome self-doubt and trust his method. "[W]hile learning that I write out of order was a hard lesson, the hardest lesson was learning to put those fears aside and allowing myself to listen to my instincts."
Interestingly, Eliza found working with professionals to be a lot more challenging than making decisions on her own--which is the opposite of my experience--but, like me, she found marketing and PR to be pretty stressful. "I think most writers are likely introverts and it's a challenge to be open and collaborative, to ask for support when you need it, and to invite people in to what is typically a pretty private creative space," she explained.
4) If you could offer one quote/ platitude/ sentence/ encouragement or warning to other debut authors, what would it be?
Eliza: "Comparison is the thief of joy."
Keena: "Believing in yourself and your work and pushing through even when it seems too difficult... that's where the magic happens!"
Marco: "Be kind to yourself. Don't beat yourself up if you go a day or two without writing."
Emma: "Don't get too hung up on the lists, accolades, reviews, and other markers of success. (Note: I am extremely bad at taking this advice.)"
And I'll add this to the mix: "Make a conscious choice to focus on the positive, and enjoy the fruits of your labor!"
Katrins's debut novel THE FORGOTTEN HOURS is a Washington Post and Amazon Charts Bestseller. If you're interested in more from Katrin, you can sign up for her newsletter at www.katrinschumann.com.
Photo by Frame Harirak on Unsplash