Your #1 Secret Weapon: Writing Communities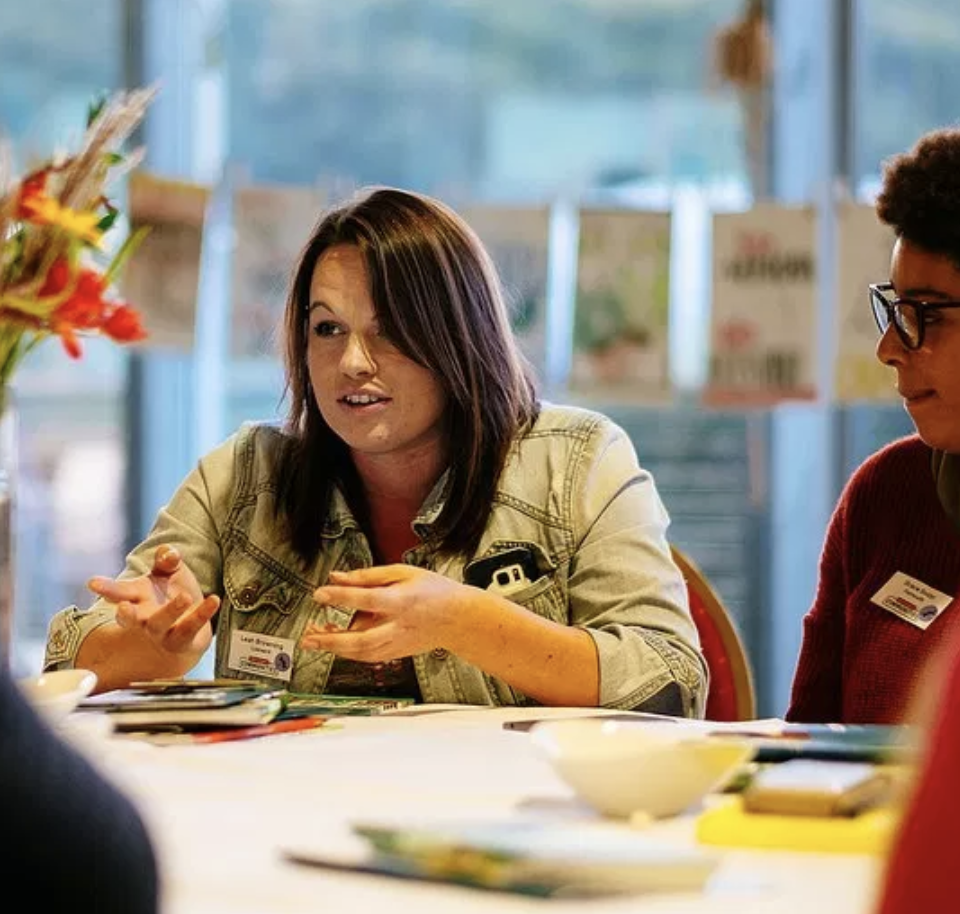 I've always found people who make movies to be awe-inspiring—in order to evoke a world and a story on screen, they need to work together with dozens of other professionals, from front-end people like actors and directors, to back-end people like sound editors. For introverted writers like me, this seems challenging and complex, and I'm grateful that during the creative process I'm the one in charge as I sit alone in front of my computer.
And yet, you really can't do this writing thing alone.
With my debut novel recently published, I know that getting attention for my story is a little easier because I've already spent years learning to get more comfortable with reaching out and making connections. This doesn't happen overnight. What's even more valuable to me is that because of the various writing communities I'm part of, my creative life is far richer and more interesting (and fun) than it would otherwise be.
But I won't lie, building community was often hard.
Many a night I sat alone in my car, half blind while navigating slick roads, driving to some far-off book event. Many an afternoon, I lingered at the edge of room full of chattering professionals at a book festival, unsure of where to go or whom to talk to. And many a morning, I stood in front of a classroom full of eager writers looking to me for answers I wasn't confident I had. I even went into prisons, heart pounding, hair scraped back, unsure if I could help inmates find their voices but determined to try.
You may be the lucky writer who excels at making connections and has no problem asking for favors or pitching your work. But lots of writers struggle with being articulate and gracious in person—after all, most of us are in this field because writing is how we best wrestle with the perplexing ideas that obsess us. Social media allows us to interact at arm's length and to respond in our own time, using our writing skills; it's not challenging in the same way that IRL communities can be.
Many of us find it hard to be put on the spot or to be the center of attention. Becoming part of a broad variety of writing communities helps with this. Here are the six of the communities I've tapped into over the years—all of which have supported me in significant ways on the road to publication:
Critique Groups
This is by far the most obvious one; these groups help you stay accountable and sustain you through the hard times. They can provide you with valuable feedback and help you avoid veering off track in terms of plot or character development on a long project. They can be casual or well-organized; Nicole Bross, author of Past Presence, says of her group, "We started off doing a self-directed writing intensive, critiquing each other's work and now we've moved into more of a Mastermind format to brainstorm each other's challenges and goals. The most invaluable part for me has been accountability; on the days I don't think I can meet my goals, knowing that they're counting on me gives me that extra push." Many in-person or online writing groups start after people take a class together, through social media or by searching sites like this.
I don't think a writer's group is enough, though, especially if it's not a face-to-face proposition. Over time, these groups can become too supportive and comfortable, when what you really need is something that both gets you out of the house and takes you out of your comfort zone.
Professional Programs
A more organized (and costly) approach than a critique group, MFAs or innovative programs like GrubStreet's novel incubator are mostly about prioritizing time to write and being guided by a professional. "[S]hared experience and having an invested instructor is a huge difference between a program and an informal writing group," explains Susan Bernhard, author of Winter Loon. Also, the sense of immersion is key. Louise Baker, author of The Late Bloomer's Club, says, "It's a powerful thing to give yourself a year to devote to your creative self." And if you eventually want to supplement your income by teaching, it helps to have this credential.
After getting a graduate degree in journalism, I earned money by doing collaborative nonfiction writing and teaching, while working on novels on the side. To this day I'm still learning from and leaning on the far-flung friends I made, and vice versa. If you have the time, money, and opportunity, do some deep research and go for it. For many, it's the turning point that allows them to begin thinking of themselves as real writers. "Seeing one's self as a professional artist is an achievement that compares to entering other elite status groups," say sociologists studying the question: who is an artist? (One caveat: consider your finances carefully since a graduate degree doesn't guarantee finding a job in the arts that pays a living wage.)
Writers Residencies
In the thick of parenting chaos about ten years ago, I thought, why the hell not? I can make this work! and I started applying for writing residencies, retreats and fellowships. Each time I went off to a new spot for weeks of intense time working away from home, I learned something truly invaluable about myself.
For example, spending extended time with other creatives can help you figure out the values you want to embody professionally. By meeting some appallingly snobby, self-involved authors, I discovered the kind of writer I wanted to become: rigorous, generous and open. This principle has since guided all of my interactions. I also learned to accept my doubts and stop hiding behind being busy. This led to many small moments that had long-lasting impact: for example, two miserably blocked writers commiserating over a flickering bonfire in Vermont has, years later, lead to an upcoming interview on 'First Drafts', Aspen Public Radio. (BTW, tune into Mitzi Rapkin's interviews—you'll learn so much about writing and publishing.)
There's lots of information online about retreats and fellowships (like here and here), including ones that are free. There's also considerable cachet to attending certain residencies or being awarded certain fellowships; it never hurts to show you're a striver.
Community Events
I didn't have much time to hang with other writers and it was a Herculean effort to make myself head into the city to attend readings and events. But I did it enough to learn some important things about marketing, bookstores, and what makes for a fun book-related gathering. Now I'm trying to put that into play with the launch of my novel, The Forgotten Hours.
Tap into your nearest city's creative community. There's always some event going on locally—in the last few years I've seen Patti Smith read from The M Train (and sing), heard Ghanaian drummers play ecstatically, watched improv comedy, and on and on. It's inspiring. These experiences enrich my imagination and keep me connected with the real world in ways that affect my writing. Sign up for the local arts newsletter, keep an eye out for visiting writers, attend book launches, go to museums—support other creative efforts. Which brings me to…
Volunteering
For the past seven years I've been writing this monthly blog... I labored over these posts for far too long (unremunerated) and had no idea if anyone was even reading them. All that work, for what? Yet eventually, I realized that strangers were acting like they knew me, and I was getting more and more writing consultation requests. I was connecting. Not in some crazy, viral way but incrementally. I was helping people, and living out my principle of trying to be a generous writer.
Many of these writerly pursuits are labors of love—tutoring, teaching in retirement communities/ prisons/ hospitals, volunteering at festivals, running literary magazines, writing for free—all with the goal of contributing positively to the literary community. Henriette Lazaridis, author of The Clover House, founded the literary magazine The Drum. "Sure, I don't make a dime off all the hours I spend," she says. "But I do believe that collaboration around and with and through writing helps my own work. There's an energy that comes at an angle sometimes, sideways to the work you're actually doing. And that energy helps me in my own writing and in my teaching, too."
An occasionally, something super sweet can happen when you volunteer: I got my current job as Program Coordinator for a literary organization this way. Give back, it feels good.
Writer's Conferences
This is my #1 recommendation: attend writer's festivals and conferences. Meet your favorite authors, watch how emerging writers engage, pitch your book to strangers, learn to navigate the hordes. For me, this was tough—I disliked the crowds, and the glad-handing and palpable desperation (mainly mine) made me anxious. Interacting was so awkward! "It was intimidating to introduce myself to strangers at first," says Marjan Kamali, author of Together Tea, who has been attending the Muse and the Marketplace in Boston for years. "But the most rewarding aspect of attending these conferences for me has ended up being building friendships and relationships with fellow writers."
As for me, I listened and learned, and eventually I chilled out and started enjoying myself. After a few years, I was able to participate more actively by running a session or two, being on a panel, and volunteering to help out, and I developed a comforting sense of purpose other than hawking my own wares. Now I honestly love these events, and I find myself reaching out surprisingly often to writers, agents, and editors I've met in this way.
***
Whether you're developing your craft, building your platform, pitching agents, asking for endorsements, seeking publicity, or simply getting quotes for a blogpost on communities, you'll find yourself returning again and again to the deep well of these kinds of connections. If you want to find readers—and who doesn't?—you'll eventually have to learn to sell yourself and your work. Spending years reaching out in various ways will make this easier. You'll learn to be more professional, while also staying personable and authentic. Your confidence and voice will grow, while at the same time you'll develop an accurate sense of what you can offer in the existing marketplace.
Building a supportive network takes time and courage. It's worth starting to cultivate community early on, even if your instinct or your preference is to work alone. Eventually, you'll find these experiences will help you become more fully rounded, and give you a place in the writing world where you feel comfortable and can be yourself. Good luck!