Should You Care About the Word Count?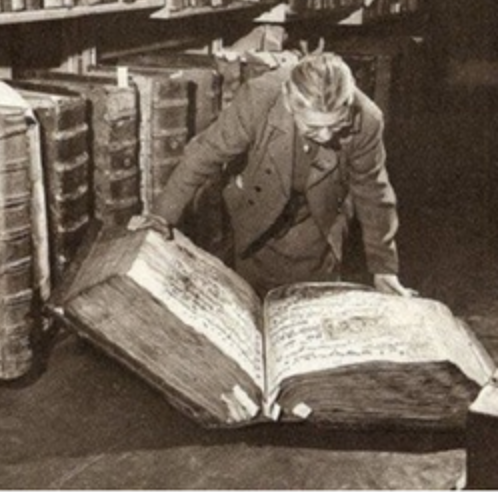 When your manuscript lands on the desk of a publisher, literary agent or developmental editor, it's instantly sized up. Before delving in, they assess the work by glancing at:
1) the book's premise
2) who you are
3) what the writing is like
4) the total word count
It's pretty obvious why those first three points are important. If a manuscript has a compelling premise, it's far more pleasurable to read (though of course the definition of "compelling" is subjective) and easier to sell. Our interest may be piqued or we may be left cold. For developmental editors, this is important only so we can gauge whether we're really the right person to work on this material. Our primary concern is to serve the best interests of the writer and we can only do that if we're working to our strengths. Later on in the development process, the book's premise counts for a lot because it'll be much easier to find readers if there's a great hook.
It's important to know where the writer is coming from not because of status, but because knowing about his or her background helps us get a quick sense of what the next steps might look like. We consider writers' goals in the context of their prior experiences: What is their level of familiarity with the editing process, with the publishing industry, with marketing? The decision-makers naturally jump ahead to thinking about the sales process: What role might this writer play in helping the agent/publisher do his or her job (ie. sell books)?
Taking a peek at the writing itself tells us, almost instantly, whether the work has promise, where potential problems might lie, and whether or not we warm to the voice. For agents and publishers, this is obviously among the most important considerations. You can have a killer hook and a voice that grates or falls flat. Equally, you can have a snooze of a premise and a voice that rocks. (Both of those scenarios create problems that may, potentially, derail publication efforts, though not automatically.)
But given the current marketplace, why should writers care about the fourth point on the list: word count?
Big books seem to be all the rage right now. I could list over a dozen right off the bat, and I myself have recently read these doorstoppers: Donna Tartt's The Goldfinch (784 pages); Hanya Yanagihara's A Little Life (736 pages), Matthew Thomas's We are Not Ourselves (656 pages); Sarah Waters' The Little Stranger (a mere 528 pages); Marlon James's A Brief History of Seven Killings (704 pages); and the one that really got me thinking, Garth Risk Halberg's City on Fire (a whopping 960 pages). I've also been astounded by the popularity of Karl Ove Knausgaard's series My Struggle (totaling 3,600 pages), and the heft of the 2013 Man Booker winner, Eleanor Catton's The Lumniaries (832 pages).
What is the perfect length for a novel, anyway? Who decides? One writer told me confidently that 150 pages is the "new ideal." Others say literary fiction should clock in at 200+ pages, whereas genre can be as low as 100 pages.
Are we splitting hairs here? Why does any of this matter?
The reality is, some novels are long and others are short, and whether or not they find publishers and ultimately readers is a bit of a crapshoot. While I loved every word of The Goldfinch (and even wanted the story to go on), I thought City on Fire would have been an A+ book if it had been 300 pages shorter. Ultimately, it really is impossible for anyone to predict what readers will like.
So should you pay attention to your word count, or should you write however much or little you want? Isn't your artistic vision what really counts? Given the success of big books, does your 400-page opus have a death wish or might it actually fly?
I don't have a definitive answer. But I do know that at the early stages of the process when you're trying to engage with professionals to help you sell your book, they'll see a strange word count as a red flag as it instantly suggests you don't know what you're doing (even if you do). And I can say with certainty that if your book's word count is way out of the norm, you have to up the ante on the writing.
The first few pages have to grab readers by the throat and not let go. Every page thereafter has to thrum with energy, imagination, insight. You have way more to prove if you're going to write something that demands upfront that readers take a risk on you.
And that's okay. In fact, that's ballsy. But do so knowing that at the very first step of the process—when your manuscript first lands on that editor's desk—you will have a steeper mountain to climb. Strap on some metal cleats and know exactly where you're headed.